Family trust establishment

Trust demand far exceeds wealth appreciation
Asset protection and inheritance are the top wealth goals (people with investable assets of 10 million RMB)
46% need asset
protection
24% need tax/legal
consultation
Private Wealth Report of Merchant Bain China in 2019

What issues can a trust solve
Business management

Public and private confusion risk
Couples confusion risk
Generations confusion risk
Separation of assets risk
Marriage

Debt

Investment

Accident

Taxation

Inheritance

Trust preparation materials
Nationality of the founder and the beneficiary

For example, the green card and the immigration application is in process.
Staying time in other countries in the past few years

Business

Domestic company name, city, equity,
development, financing arrangement, transaction structure, etc.

Family situation

Family relationship diagram, such as age of children,
relationship between husband and wife, parents and brothers, etc.

Risk Analysis

Marriage, Business, Debt, Tax, etc.

Trust establishment process
Submit works

Provide the identity and address certificate of the founder and
pay the establishment fee

Provide all the beneficiary's
ID and address verifying documents

Negotiate distribution plan

Sign the trust deed, letter of intent, and other documents

Pay the annual fee

Change of shareholders of offshore company
Note: The establishment time of the trust depends on the level of complexity of establishing and transferring assets; and the opinion of an independent tax lawyer (if necessary)

Expert team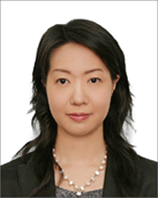 Connie Yeung (Hong Kong)
Founder of Family Trust Alliance
Private Banker Certification
Course SeriesCertified Course Instructor
Registered Financial Planner, China-Hong Kong Mutual Recognition Course SeriesCertified Course Instructor
Trust and Fiduciary Affairs
Experts Greater China Private Bankers Association
· Has dealt with asset protection programs for Chinese clients for more than 10 years. 8 years in the Mainland.
· Engaged in family trusts, reasonable tax avoidance, financing solutions, cross-border marriage and inheritance.
· Worked as the head of marketing and the licensing officer of Hong Kong Securities (advising on securities) of foreign trust companies affiliated to large banks, the business development director of a well-known Chinese and Hong Kong law firm and affiliated trust company, the representative of the international trust company family trust business in China.
· Rich experience in practical experience, and is an important partner of various law firms, trust companies, insurance institutions, and family offices.
· Life insurance manager and customer service engineer of American Academy of Finance and Insurance Management
· American International Financial Management Standards Committee certified course instructor and course design (family wealth protection and inheritance; Hong Kong and the world's intergenerational inheritance of wealth).
· Gave hundreds of internal training and public lectures to domestic universities, private banks, insurance companies, family offices, etc., with a total audience of 10,000. Both theory and practice are emphasized. Highly praised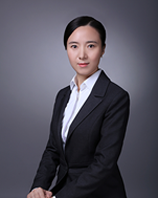 Xiaojing Luo Ammy (Mainland)
World Trade Enterprise Consulting Vice President
Internationally renowned asset architect
Senior tax planner
The first batch of tax leaders in China
· Dealing with asset protection plans for Chinese clients for more than ten years and staying in Mainland for 8 years,
· including family trusts, reasonable tax avoidance, financing plans, and cross-border marriage inheritance
· and once the head of marketing and the licensing officer of Hong Kong Securities (advising on securities) of foreign trust companies affiliated to large banks, the business development director of a well-known Chinese and Hong Kong law firm and affiliated trust company,
· the representative of the international trust company family trust business in China who has rich practical experience, and is an important partner of various law firms, trust companies, insurance institutions, and family offices
· life insurance manager and customer service engineer of American Academy of Finance and Insurance Management,
· American International Financial Management Standards Committee certified course instructor and course design (family wealth protection and inheritance; Hong Kong and the world's intergenerational inheritance of wealth)
· giving hundreds of internal training and public lectures to domestic universities, private banks, insurance companies, family offices, etc., with a total audience of 10000. Both theory and practice are emphasized. Highly praised

Advantages of WTEC
Authority agency

An 18-year-old brand, a registered institution designated by the Hong Kong government, and a unique dual-licensed authority

Professional consultants

The team has more than 3 years of business experience on average and has handled more than 100,000 cases

Information confidentiality

Follow strict confidentiality agreements, allowing customers to truly experience safe and private services   

Efficient and transparent

The service process is visualized, the price is transparent, and does not contain any hidden additional costs

Value-added services
Taxation consulting 

Registration of overseas companies 

Overseas company account opening    

Immigration